Sun
Mon
Tues
Wed
Thu
Fri
Sat
1
2

October 2nd, 2014

Sport 'N Play Before & After School Program

Before School: 7:00AM - 8:45AM After School: 4:00PM - 5:45PM Contact - Janetta Boomer or 613 296 3875 You can also visit our website at...

Fall 2014 Zumba Session

2014 Fall Zumba Program! The full fall session of 10 weeks, which will run every Thursday evening October 2nd – December 4th –...

3
4
5

October 5th, 2014

Doug Drain Soccer Banquet

Hall and Kitchen Sink Attendees: 40-50 Sunday October 5th, 5-8pm Contact Doug Drain at 613-832-0321 or dougmdrain@gmail.com

6

October 6th, 2014

Sport 'N Play Before & After School Program

Before School: 7:00AM - 8:45AM After School: 4:00PM - 5:45PM Contact - Janetta Boomer or 613 296 3875 You can also visit our website at...

Fall Yoga with Erin

Yoga will recommence this fall on Monday Sept 15th and run will 13 weeks with NO class on October 13th, 2014 for Thanksgiving. Cost for the...

Mary Beth Barrans' Fitness Class

Monday's and Wednesday's September 29 - Dec 17 (excluding Thanksgiving Monday Oct 13) 7:30-8:30pm Hall...

7
8
9

October 9th, 2014

Sport 'N Play Before & After School Program

Before School: 7:00AM - 8:45AM After School: 4:00PM - 5:45PM Contact - Janetta Boomer or 613 296 3875 You can also visit our website at...

Fall 2014 Zumba Session

2014 Fall Zumba Program! The full fall session of 10 weeks, which will run every Thursday evening October 2nd – December 4th –...

10
11
12
13
14
15
16

October 16th, 2014

Sport 'N Play Before & After School Program

Before School: 7:00AM - 8:45AM After School: 4:00PM - 5:45PM Contact - Janetta Boomer or 613 296 3875 You can also visit our website at...

Fall 2014 Zumba Session

2014 Fall Zumba Program! The full fall session of 10 weeks, which will run every Thursday evening October 2nd – December 4th –...

17
18
19
20

October 20th, 2014

Sport 'N Play Before & After School Program

Before School: 7:00AM - 8:45AM After School: 4:00PM - 5:45PM Contact - Janetta Boomer or 613 296 3875 You can also visit our website at...

Mary Beth Barrans' Fitness Class

Monday's and Wednesday's September 29 - Dec 17 (excluding Thanksgiving Monday Oct 13) 7:30-8:30pm Hall...

Fall Yoga with Erin

Yoga will recommence this fall on Monday Sept 15th and run will 13 weeks with NO class on October 13th, 2014 for Thanksgiving. Cost for the...

21
22
23

October 23rd, 2014

Sport 'N Play Before & After School Program

Before School: 7:00AM - 8:45AM After School: 4:00PM - 5:45PM Contact - Janetta Boomer or 613 296 3875 You can also visit our website at...

Fall 2014 Zumba Session

2014 Fall Zumba Program! The full fall session of 10 weeks, which will run every Thursday evening October 2nd – December 4th –...

24
25
26
27

October 27th, 2014

Sport 'N Play Before & After School Program

Before School: 7:00AM - 8:45AM After School: 4:00PM - 5:45PM Contact - Janetta Boomer or 613 296 3875 You can also visit our website at...

Mary Beth Barrans' Fitness Class

Monday's and Wednesday's September 29 - Dec 17 (excluding Thanksgiving Monday Oct 13) 7:30-8:30pm Hall...

Fall Yoga with Erin

Yoga will recommence this fall on Monday Sept 15th and run will 13 weeks with NO class on October 13th, 2014 for Thanksgiving. Cost for the...

28
29
30

October 30th, 2014

Sport 'N Play Before & After School Program

Before School: 7:00AM - 8:45AM After School: 4:00PM - 5:45PM Contact - Janetta Boomer or 613 296 3875 You can also visit our website at...

Fall 2014 Zumba Session

2014 Fall Zumba Program! The full fall session of 10 weeks, which will run every Thursday evening October 2nd – December 4th –...

31
Calendar Items
Sport 'N Play Before & After School Program
Sep 2nd, 2014 to June 5th 2015
Every: Monday, Tuesday, Wednesday, Thursday, Friday

Before School: 7:00AM - 8:45AM After School: 4:00PM - 5:45PM Contact - Janetta Boomer or 613 296 3875 You can also visit our website at...
Mary Beth Barrans' Fitness Class
Sep 29th, 2014 to December 17th 2014
Every: Monday, Wednesday

Monday's and Wednesday's September 29 - Dec 17 (excluding Thanksgiving Monday Oct 13) 7:30-8:30pm Hall...
Fall Yoga with Erin
October 6th 2014, October 20th 2014, October 27th 2014
Yoga will recommence this fall on Monday Sept 15th and run will 13 weeks with NO class on October 13th, 2014 for Thanksgiving. Cost for the...
Fall 2014 Zumba Session
Oct 2nd, 2014 to December 4th 2014
Every: Thursday

2014 Fall Zumba Program! The full fall session of 10 weeks, which will run every Thursday evening October 2nd – December 4th –...
Canada Day 2015
Jul 1st, 2015
2015 Canada Day Festivities Hall/Kitchen/Baseball Diamond/Soccer Field/Tents/Tables/Chairs July 1st, 2015 12:00pm - 10:00pm
Welcome to the Dunrobin Community Association - DCA
THANKS TO ALL THE VOLUNTEERS THAT COME OUT YESTERDAY TO HELP PULL OFF A GREAT CANADA DAY!!!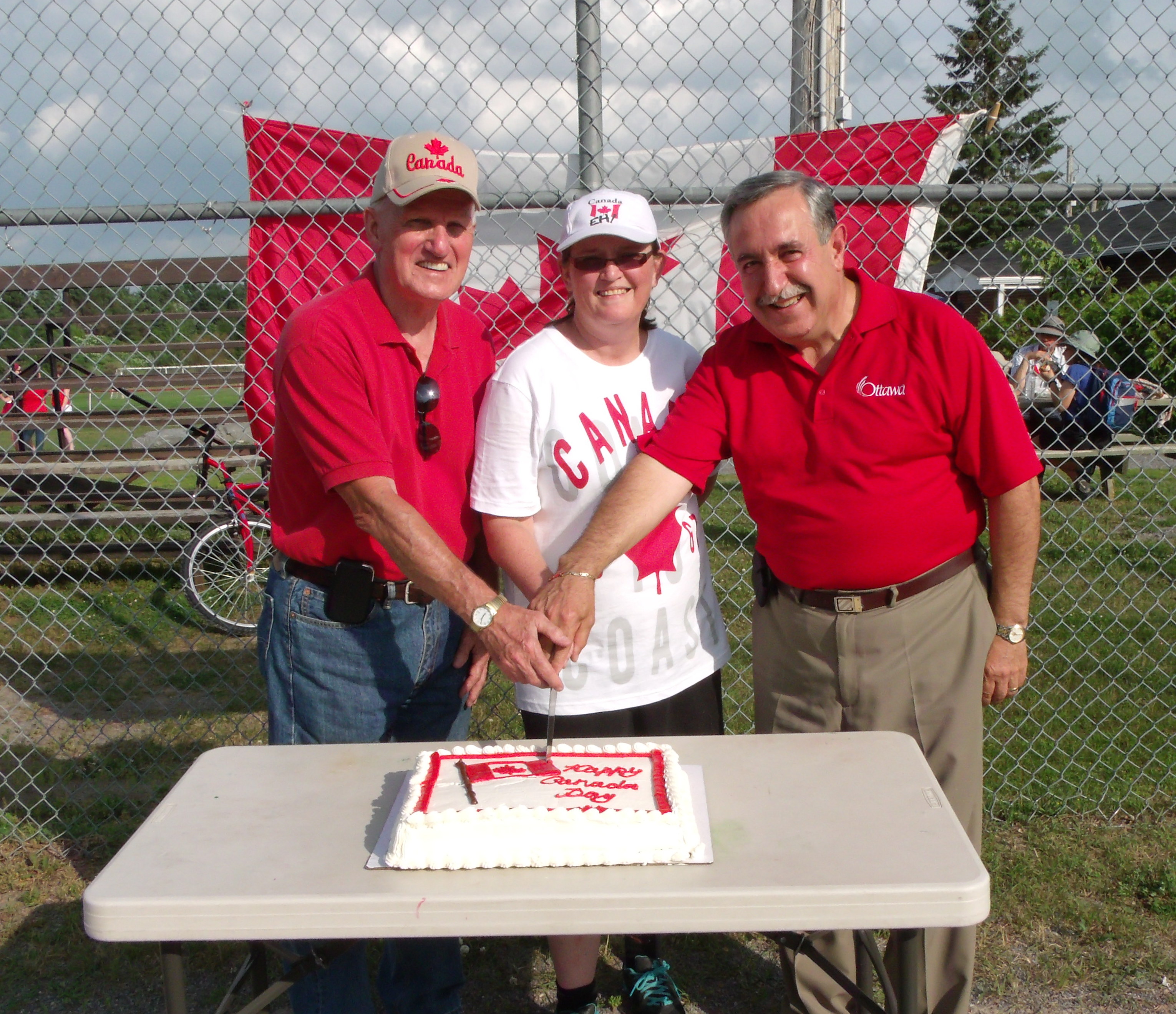 More Photo's that were taken by Jessica of the Ottawa Valley Newspaper
Your Community Resource
The Dunrobin Community Association's organizes, promotes and engages in recreational, social, cultural, benevolent, sports and educational activities in the Dunrobin area.
If you wish to receive our DCA email newsletter please Subscribe Now.